The Metrobin

Green. Sleek. Modern.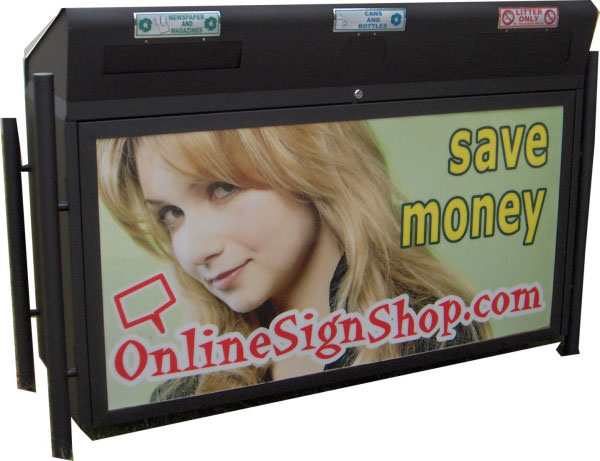 The Metrobin recycling station offers a sleek, modern profile and the ability for your city to promote environmental sustainability. The unit is made from heavy-duty stainless and galvanized steels which will ensure long-term durability and resistance to vandalism.
The Metrobin is a recycling unit designed to accommodate three recycling/waste receptacles. The number of waste or recycling receptacles the unit will offer, is up to the city and may depend on the location of the unit. The city can choose from paper, bottles and cans, and litter receptacles. The sleek aesthetic of the Metrobin features a sloped top that allows water and snow to easily slide off, which prevents any residue build-up. The unit comes in both a contemporary stainless steel and a matte, black-powder coat finish. Together the design and heavy-duty steel body of the Metrobin make this unit exceptionally durable, as well as weather and vandal-resistant. The Metrobin recycling station not only offers a waste management solution for your city's public spaces, but a modern and accessible one at that!
Model
Metrobin
Material
18 gauge stainless steel or 18 gauge galvanized steel
Colors
Silver or Black
Finish
Brushed or Matte
Liner
Capacity: 30 US gallons per bin (x 3)
Dimensions
17.5″ L x 17.5″ W x 23″ H
Material
Polyethylene
Lock
Cam-style mechanism with key
Dimensions
71″ L x 24″ D x 47″ H
Weight
Approx. 300 lbs
Openings
3″ x 14″ – "Paper Products"
5.4″ Diameter – "Bottles & Cans"
4″ x 15″ – "Litter Only"
Installation
Floor mounting with leveler posts (x 4)
Board Messaging
Area per single face: 60″ L x 30″ W