The Lexington
Attractive. Durable. Modern.

Overview and General Specifications

The Lexington Bench combines outstanding aesthetics and superior engineering into one unit. Due to its materials and all-weather construction, it is the strongest, most durable Thermo Plastic-coated bench on the market today.The Lexington has the added feature of an eggshell finish on its seat which aids in keeping the unit cool.Thermo plastic surfaces are graffiti resistant and clean easily. Thermo Plastics used for the Lexington bench are Ultraviolet Stabilized, fused and baked to a 90% gloss finish. Gloss finish not only looks better but also helps the coating from fading over years of sunlight exposure.
The Lexington has been designed for placement in every possible location. It's comfortable, functional and durable design blends into any location. Every bench will be installed securely on its own pad and then GPS coded to the exact location approved by the County.
The Lexington bench has been designed to compliment a broad range of City, Town and County landscapes with its outstanding aesthetics and superior engineering.Old world charm and environmental innovation, have been brought together to blend seamlessly into any streetscape.The Lexington is a revolutionary bench of its kind. The only heavy steel and aluminum bench with heat control system to facilitate both comfort and durability.COA designed the Lexington bench from the ground up to be accessible to any City and be affordable to local small business advertisers. The Lexington bench is 100% wheelchair accessible and ADA compliant.
The Lexington is constructed with treated heavy steel and aluminum which is covered in a Thermo-Plastic PVC coating. This combination of materials makes the Lexington ideal for regions with extreme weather conditions; the bench has been tested in extreme heat and cold and will not overheat nor degrade due to snow, ice or road salt. The Thermo-Plastic PVC coating on the Lexington also resists graffiti and UV exposure which will prevent any blemishes, fading or discoloration. The unit`s clean, modern design ensures that there is no exposed hardware and that all edges are smooth and rounded to ensure public safety. The arm rests on the Lexington pull double-duty as they add functionality to the seating and discourage vagrancy. The Lexington`s all-weather, rugged construction and modern aesthetics make it an ideal amenity choice for municipalities who require a worry-free bench solution for their streetscape!
The Lexington bench includes center arm rests that assist the elderly in sitting and standing. It has smooth, angled surfaces with no sharp corners, splinters, nails, or screws that may result in injuries. The slotted seat in addition to the smart thermo control system contributes to the temperature control in the hot summer days. The rounded edges and the seat slits prevent rain and water residue from trapping anywhere inside the unit.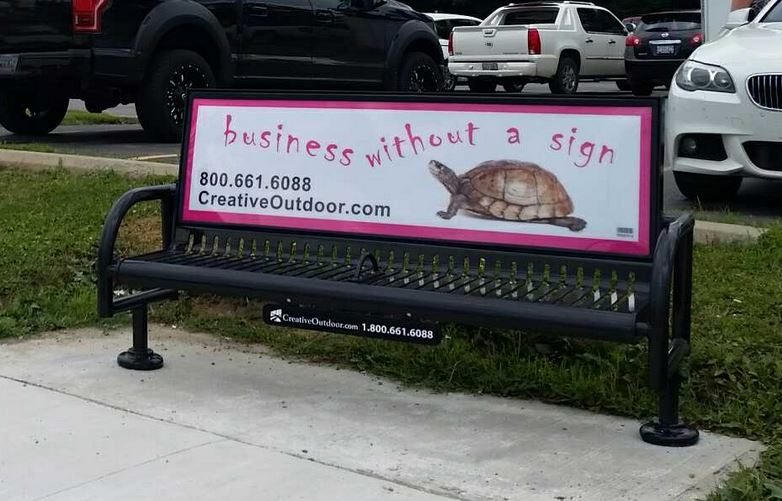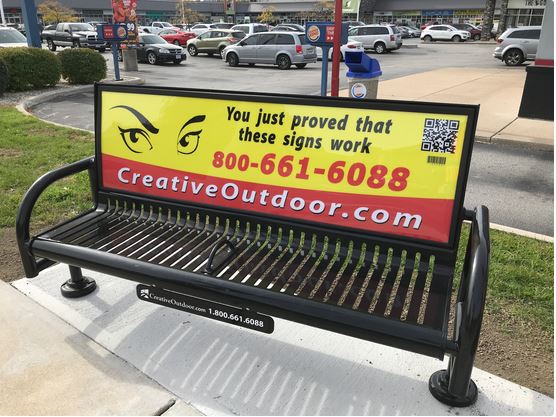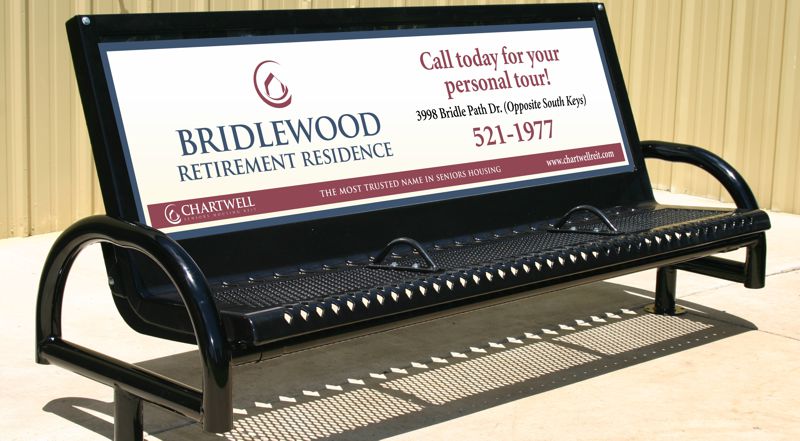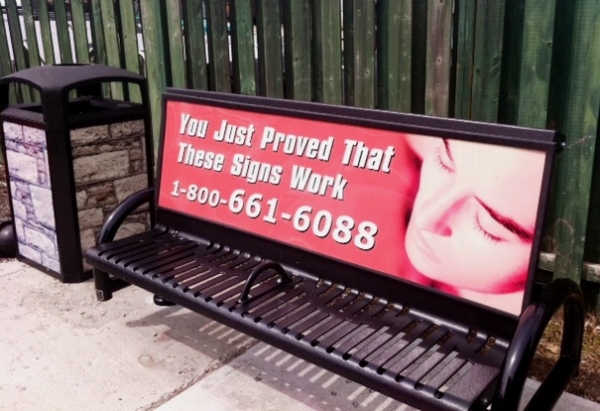 Model
Lexington
Material
Treated Heavy Steel and Aluminum
Colors
Various (Glossy)
Finish
Ultraviolet Stabilized Thermo Plastic PVC Coating and Baked-On Polyester Black Powder Coat
Dimensions
72″ L x 28″ W x 43″ H
Installation
Anchored with lag bolts into concrete pad
Board Messaging
Area per single face: 71″ L x 20.5″ W