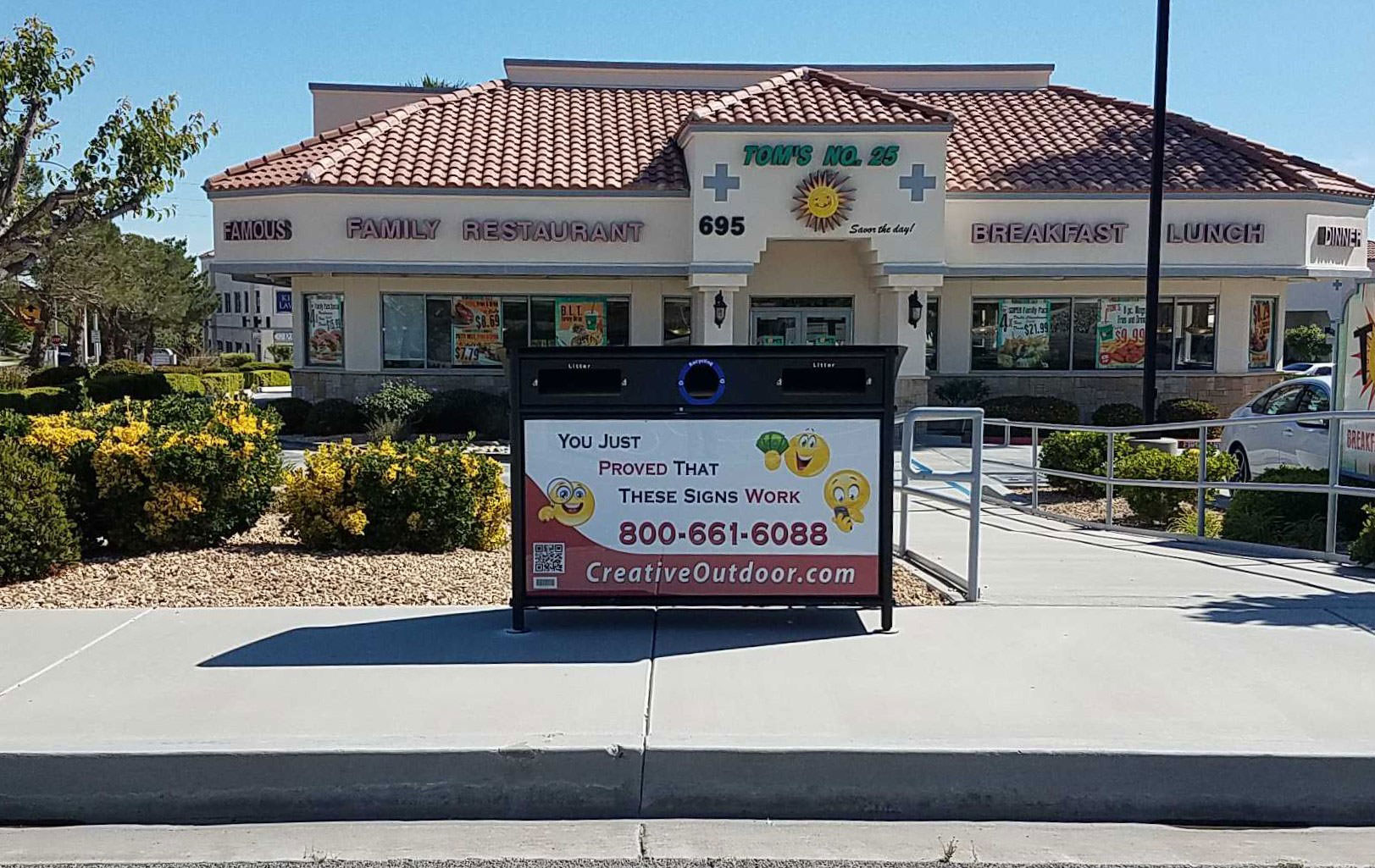 The "Terrace" is a part of COA's very successful line of street furnishings. the unit will provide a responsible waste management solution while sporting a sleek and durable design.
The Terrace three-stream unit is designed to accommodate 3 separate recycling/waste compartments to divert materials such as litter, cans, bottles and paper. The openings are labelled appropriately, and units can be customized (i.e. 1 recycle, 2 waster or 3 recycle etc.) the sloping top allows for water to slide off thus preventing any residue build-up.
Model
The Terrace
Material
18 gauge stainless steel or 18 gauge galvanized steel
Colors
Silver, Black
Finish
Brushed #4
Liner
Capacity: 30 US gallon bin (x3)/ 24.98 Imperial gallon (x3)
Dimensions
17.5″ x 17.5″ x 23″ (H)
Material
Polyethylene
Lock
Cam style mechanism with key
Dimensions
24″ (D) x 71″ (L) x 47″ (H)
Weight
300 lbs approx.
Installation
Floor mounting with leveller posts (x4)
Board Messaging
Area per single face:
60″x30″